63710-40 SURVEY OFFICE ADVANCED
63710-40 SURVEY OFFICE ADVANCED
Harness the power of geospatial data with Spectra Precision Survey Office (SPSO). SPSO enables you to efficiently edit, process, adjust, and create deliverables with confidence.
Base edition (formerly Basic edition)
The Base edition provides the tools you need to import and review field data, perform entry-level CAD- and QC-related tasks, and generate reports.
Intermediate edition (formerly Complete edition)
In addition to all Base edition functionality, the Intermediate edition enables you to perform full GNSS and total station adjustments and post-processing. It also supports data-reduction, site-calibration, and surface-creation workflows.
Advanced edition (formerly Complete with Roads edition)
In addition to all Intermediate edition functionality, the Advanced edition offers the full CAD package along with plotting and corridor design support.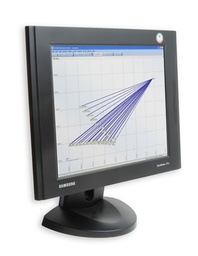 63710-40 SURVEY OFFICE ADVANCED
$ 

3,670.00

$ 

3,670.00
$ 

3,670.00